Ever hear of a Train Wreck!??
This post is a Memory I have shared before, but it made an imprint on the hilarious side of life here in our home... Enjoy some laughter today!
Well, we had a little bit of a motorcycle wreck here this week!
In the tradition of keeping life interesting and hilariously unexpected... we had to document a new adventure that we have had yet to embark upon.
Ever see one of those little toy motorcycles, that has an "ON" button, and the wheels turn really fast, to self -propell itself?
Picture this:
My three year old, Shirley Temple, decides to put the fast turning wheels right onto her head!!!!
Not sure, why... who could guess the mind of a three year old?
Needless to say.. she comes to her daddy and I, crying - with a toy motorcycle STUCK TO HER head,, the wheels are a turnin', and it is still on....
and she is laughing and crying at the same time...
( She has this strange adult/child humor... I can't even explain it... like she knows something is wrong... will do it,, and then get that smirk on her face that tells you she knew what was going to happen... and she finds it funny.. and yet.. not!)
My first reaction... Oh NO... we are going to have to CUT those precious curls.
Her Daddys first reaction - "Please get me a screwdriver!"
Uhhh.. ok.. I can see the reason God has given this little girl two parents!
Here is a video of Shirley Temple, her daddy, the screwdriver. the motorcycle, and of course.. you can't miss the fact that she won't put her precious kitten down,, even thru the whole ordeal!
Be Sure to pause the music playing in the sidebar to the right before you hit the play to watch the video
.
Be sure to pause the music player on right- side-bar before pressing play for this hilarious video.
You never know what is going to happen in a day!
I am linking up with Jenilee for Wednesdays Walk.. A Walk Down Memory Lane.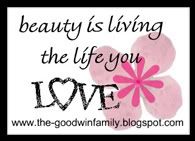 Be sure to stop and visit her here!
You can read Jenilee's memories and others as well!

Speaking of which... my little one year old.. came into the kitchen crying an hour ago..
You will never guess...??
She had the MOTORCYCLE stuck in HER HAIR!!
You just have to laugh!
Labels: Wednesdays Walk