Join in this Blog Parade!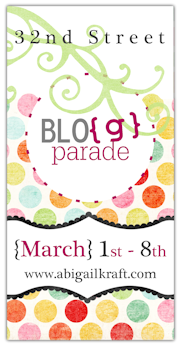 This week, I am joining in the Blog Parade at
Abigail's Blog-

visit here
! She is a very talented, sweet, energetic, and fun girl, and I absolutely love her! You probably know her mom, Lynnette, too?
You can stop by and visit Abigail all week, and join in her give-aways during her Blog Parade.. I will be, and hope you have time to stop by there!
Be sure to read some of her posts.. she recently was able to get a new violin, and it is a beauty! She is very talented- she not only plays the violin beautifully, she also can draw, paint, and design blogs as well. Be sure to visit her Art Page, and her Blog Designs!
Stop by here this week to Join in!