A Homeschooling Day
Setting aside Books, Pencils and Schedules once in a while (or more) ..
Is one of the great benefits to Homeschooling..
Trading time on occasion for a Hands - on- learning approach...
we love to learn new things.
We had a special gal come over and work with the girls on crochet basics. The time went by so quickly, and the girls absolutely loved being book free this day...
Our helper was the most patient and gracious giver of her time to help us, and now the girls are able to make wash cloths, and are eager to " try their hand" at more projects!
And,,, while we were working with yarn...
Ava and Maryahna decided to do their Handwriting...
on....
My Antique Stand in the Dining Room!!!!!
Free time comes with its draw backs...
at least they spelled their names correctly!
Music is another Home school Basic in our Home... Something we hear all day long!
We have 5 piano players,,1 flute, 2 violin, Recorder,and Voice... So far!
So, you can only imagine how many hours there is music streaming through this home with practicing!
Love it!
Here are a few Homeschool Links for those that like to try something new: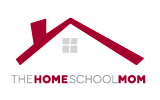 TheHomeSchoolMom.com
- Encouragement and support for homeschool moms
Just Click the Buttons to take you to these sites...
and in the meantime...
Take a walk away from your routine...
find a "new normal" for a day..
We do,,,
and it so refreshing!
Word of Advice:
If you have any chocolate laying around, and you are a little pre-occupied with your "new normal,"...
Beware of the little hands that know you are busy!
Labels: Homeschooling